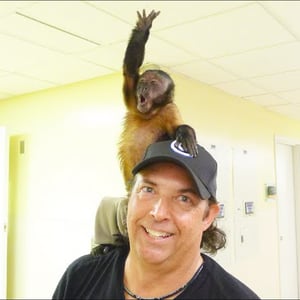 James Mitchell Belkin - Director of Photography - Member IATSE 600 - R.O.C.
bio: Winner of multiple Promax and BDA world class gold broadcasting awards for both network promos and title sequences, Emmy winner for title sequence to tv show "Dark Skies". 
Graduated from Syracuse University, Newhouse School of Communications.
First Hollywood job working on Saul Bass/Ray Bradbury science fiction film "The Quest".
Mr. Bass was an associate with legendary film icon Stanley Kubrick.  I'll always appreciate the time I spent watching Saul Bass pursue excellence.  Front screen projection was utilized on "The Quest", the same process used in the early earth sequences in 2001. It was simply fantastic to see and learn that technique in a live action application.
After "The Quest" I was lucky enough to work with both Robert and Dennis Skotak on multiple visual effects sequences for major motion pictures, including two Oscar winning films, "The Abyss" and "Terminator 2", then an Oscar nomination for "Batman Returns".   I also shot the visual effects for Robert Rodriguez and Guillermo Navarro in "From Dusk Till Dawn"
Since then, I have been shooting visual effects, promos, title sequences for many broadcasting networks. Please see my Reel Here. 
Much Thanks, James Mitchell Belkin